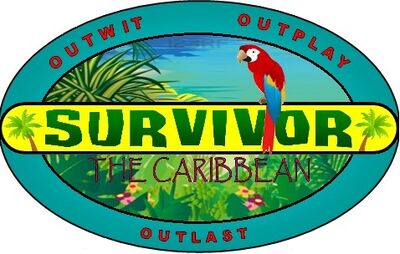 16 Castaways arrive in the Caribbean, with a twist the tribes are divided by statuses, fancy and not so much. Frolo is fancy, Dara is not so much.
Previews season: Survivor: Easter Island
Next season: Survivor: New Zealand
Contestants
Edit
Contestant
Original Tribe
Merged Tribe
Finish
Total Votes
Sarah Johnson
25, Rosewood, PA
Dara
1st Voted Out
Day 3
7
Carissa Samone
29, Fairfax, VA
Frolo
2nd Voted Out
Day 6
9
Carlos Marinos
32, Meadow Glen, CA
Frolo
3rd Voted Out
Day 8
5
Jeffery Brone
51, Martinez, CA
Dara
4th Voted Out
Day 12
6
Damarcus Shamson
27, Detroit, MI
Dara
5th Voted Out
Day 15
2
Vanessa Tyler
24, Greensboro, VA
Frolo
Tiri
6th Voted Out
Day 18
5
Kari Stevens
27, Kansas City, KA
Dara
7th Voted Out
1st Jury Member
Day 21
7
Rina Debroah
28, San Antonio, TX
Frolo
8th Voted Out
2nd Jury Member
Day 24
6
Adam Jennings
30, Los Angeles, CA
Frolo
9th Voted Out
3rd Jury Member
Day 27
7
Janelle Pierzina
34, Las Vegas, NV
Frolo
10th Voted Out
4th Jury Member
Day 30
6
Willard Charles
62, London, England
Frolo
11th Voted Out
5th Jury Member
Day 33
5
Carl Jones
46, Meadow Glen, CA
Frolo
12th Voted Out
6th Jury Member
Day 36
4
Kian Lawley
19, Los Angeles, CA
Dara
13th Voted Out
7th Jury Member
Day 38
3
Sarah Brennings
23, San Jose, CA
Dara
Second
Runner-Up
1
Dan Jack
27, San Diego, CA
Dara
Runner-Up
0
Julia Vanderwal
24, Richmond, VA
Dara
Sole Survivor
0
Ad blocker interference detected!
Wikia is a free-to-use site that makes money from advertising. We have a modified experience for viewers using ad blockers

Wikia is not accessible if you've made further modifications. Remove the custom ad blocker rule(s) and the page will load as expected.